<span class="labelSD">Connection : </span><span class="valueSD">Fem NPT + Male NPT nipple included</span>">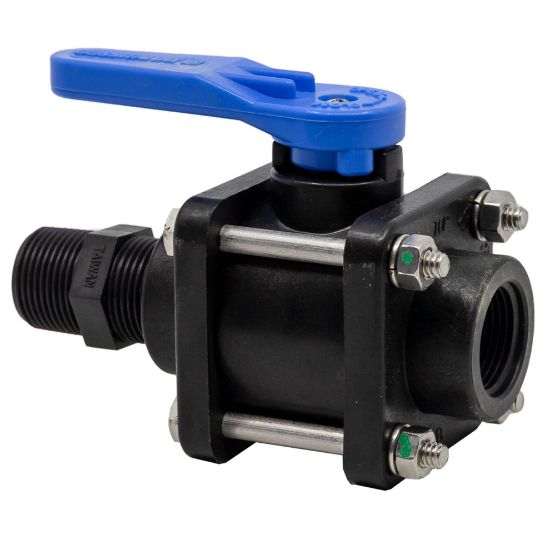 Last update :
23 Sep. 2023 23:08
Units in stock :
38 in stock
For more units :
1-2 weeks
Free pick up
Shipping calculated at checkout
Buy more and save!
3 - 5
89,85 $
6 - 9
87,10 $
10 +
85,26 $
Ball valve for industrial use
Made of polypropylene-glass reinforced
Stainless steel bolts and nuts
EPDM gasket
Female x Female NPT threaded + Male NPT threaded pipe nipple included
Size of opening: full port
Recommended operating pressure
125 PSI at 21°C
70 PSI at 65°C
100 PSI at -17°C
Product images are information purposes only. Please check product description.
It is recommended to check the chemical compatibility between the liquid to be contained and the materials of the valve (polypropylene and EPDM) to ensure optimal operations.