<span class="labelSD">Charge Capacity (lbs) : </span><span class="valueSD">2000</span>">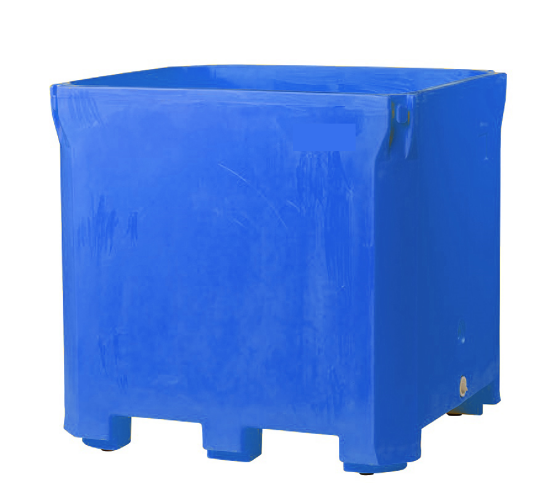 Last update :
03 Oct. 2023 10:15
Units in stock :
0 in stock
For more units :
5 à 6 semaines
Free pick up
Shipping calculated at checkout
Buy more and save!
3 - 4
2 185,52 $
5 - 6
2 140,45 $
7 - 10
2 072,86 $
11 +
2 005,27 $
Triple walls design
Two polyethylene walls filled with a polyethylene foam
One piece construction, rotomoulded
Pierced walls remain watertight, due to the dense foam that retains liquids
Perforated wall can be welded repaired
Fabricated with a 2″ drain installed (no drain on request)
CFIA approved for direct food contact
Smooth walls and bottom for easy cleaning
Molded-in runners to aloud the container to be rotated
Stackable up to 3 high, with or without cover
Excellent performance for extreme temp. – 28°C up to 49°C
The bottom box supports up to 5676 lb
Can be steam-cleaned or pressure washed
Four-way accessibility with forklift and a hand truck
For indoor or outdoor applications, UV resistant
Unaltered by chemicals or solvents
Combines toughness and durability
Used in industrial and food-processing application
Product images are for information purposes only, please check the product description.